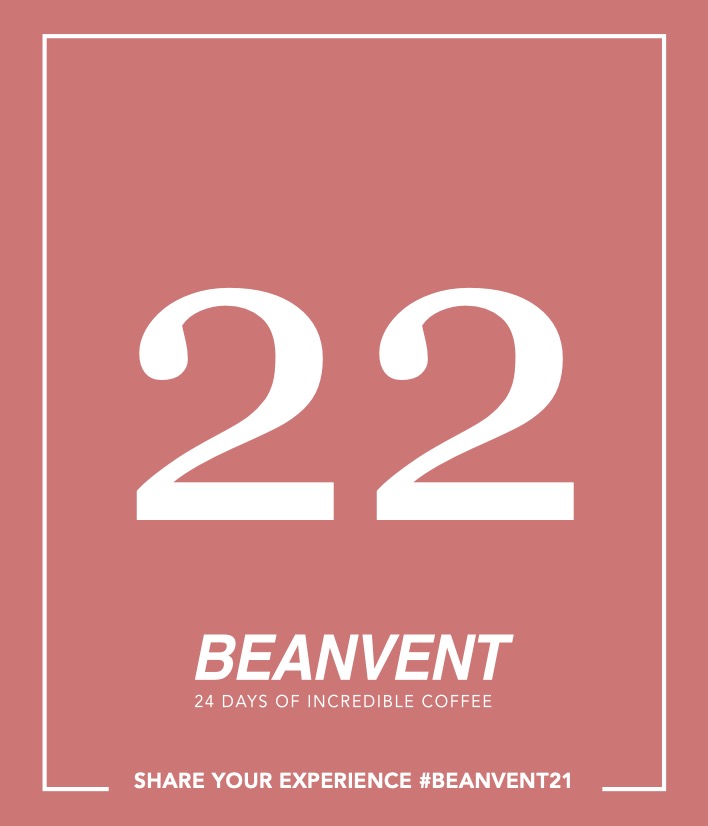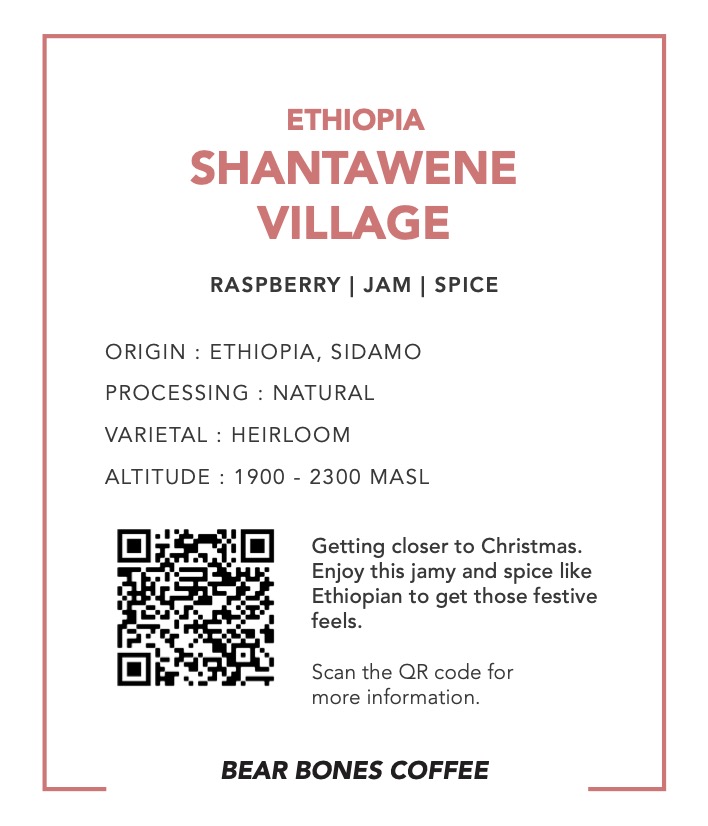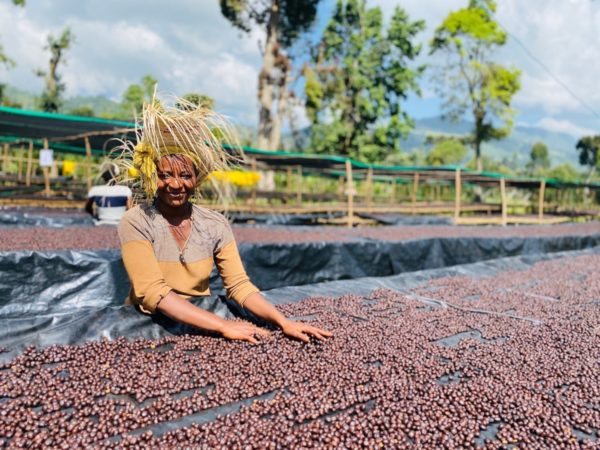 ABOUT THIS COFFEE
In 2006, brothers Asefa and Mulugeta Dukamo founded Daye Bensa, a coffee grower and exporter in Ethiopia. Daye Bensa exports coffee from its farm, in the Shantawene Village, as well as from "out-growers" (or smallholders) in three villages: Shantawene, Karamo and Bombe.


Ethiopia Shantawene is named after the village where the majority of the people who work on the farm, many of them women, are from.


In Dec. 2019, InterAmerican CEO Florian Benkhofer, and traders Ed Kaufmann and Dana Andrews visited Ethiopia, and specifically Daye Bensa.

Daye Bensa


Daye Bensa stretches between 1,900 and 2,217 meters. The delivered cherry from comes from out-growers' farms higher up the mountain, between 2,000 and 2,400 meters.
Daye Bensa owns 15 washing stations across three districts, and they handle all the coffee they export. Its two farms, in Kaffa and Sidamo, are Organic, UTZ, Rainforest Alliance and C.A.F.E. practices certified.


Each year Daye Bensa hosts an Out-Growers Day. Nearly 1,000 farmers gather to celebrate their harvests and to receive second payments for their coffee cherry contributions. Daye Bensa additionally rewards the top three farmers from each of the three villages with certificates and cash prizes, recognizing them for consistently delivering high-quality cherries.


Going forward, Daye Benesa is hoping to work with more farmers, to particularly encourage women farmers and to work with Hawassa University, to help students perform research to improve coffee quality.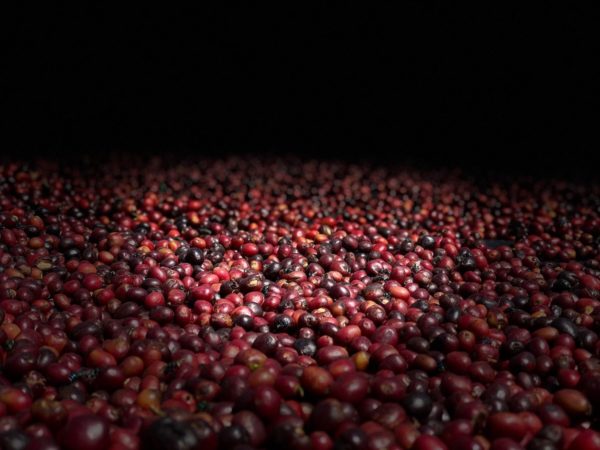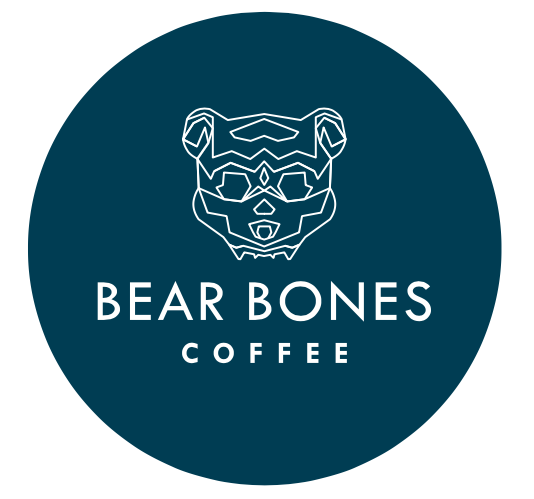 ABOUT THIS ROASTER
At Bear Bones Coffee we have a range of specialty blends and single origin coffees to suit any cafe's needs and seek like-minded individuals with whom to share our passion for this industry. We are committed to helping our customers produce the best coffee possible by using the highest quality beans, working with the best coffee equipment, and supplying complementary and custom training on everything from crop to cup. We're in this for the long haul and are always up for a coffee.