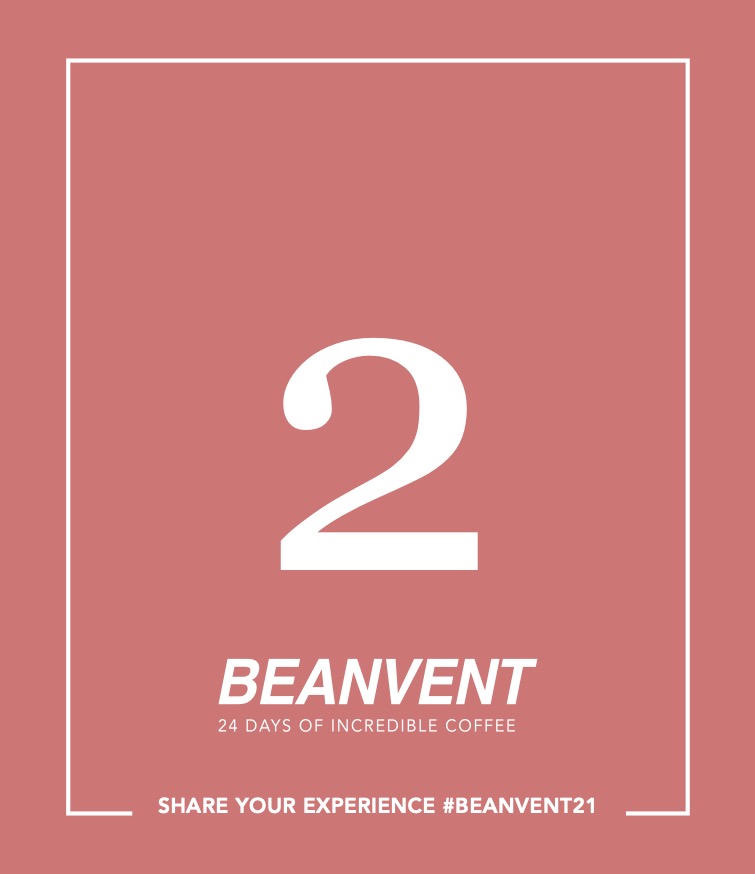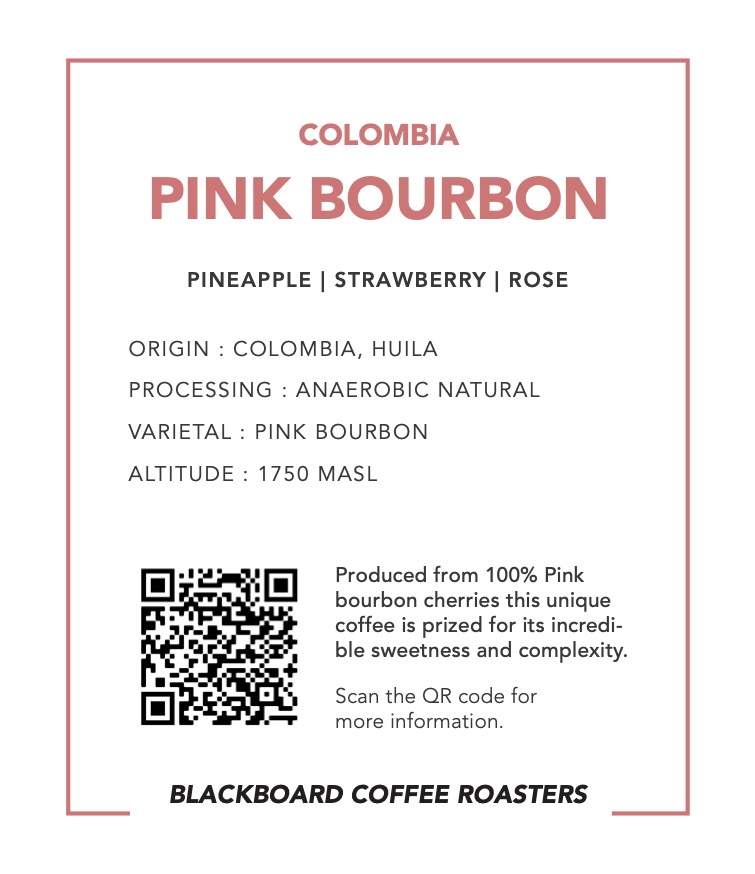 About this coffee

Pink Bourbon continues to establish itself as one of the favourite Colombian varietals.
Grown on Moises Changualas farm and processed by his neighbour Yeison, through Yeison's attention to detail and control over the process his coffees are prized for their incredible sweetness and complexity.
This lot from Yeison is filled with sweet and tropical flavours of pineapples, sweet pink strawberries and lush rosie florals. Consistently and mind blowingly delicious. We hope you enjoy it as much as we do!
About this Roaster


Good Coffee, Good People.


"We are passionate about sourcing good coffee from farmers around the globe that embody quality, ethical and sustainable growing practices. Surrounding ourselves with good people. From our farmers, our suppliers, to our staff and our customers."
Blackboard combines their love for Good Coffee and the company of Good People over these years their community of like minded people has flourished. Operating in the heart of Burleigh Heads in QLD, Blackboard Coffee Roasters now supplies our delicious coffee to over 40 cafes home baristas around the world.
"Blackboard continues to be about keeping it real and supplying good coffee to good people. We are continually trying to strengthen our relationships with coffee farmers, wholesale partners and coffee drinkers while being leaders in the way we conduct our business. We are excited about the future and look forward growing our community of stoked coffee drinkers. We hope you enjoy our coffee as much as we do"
- Nick Pearce | Founder