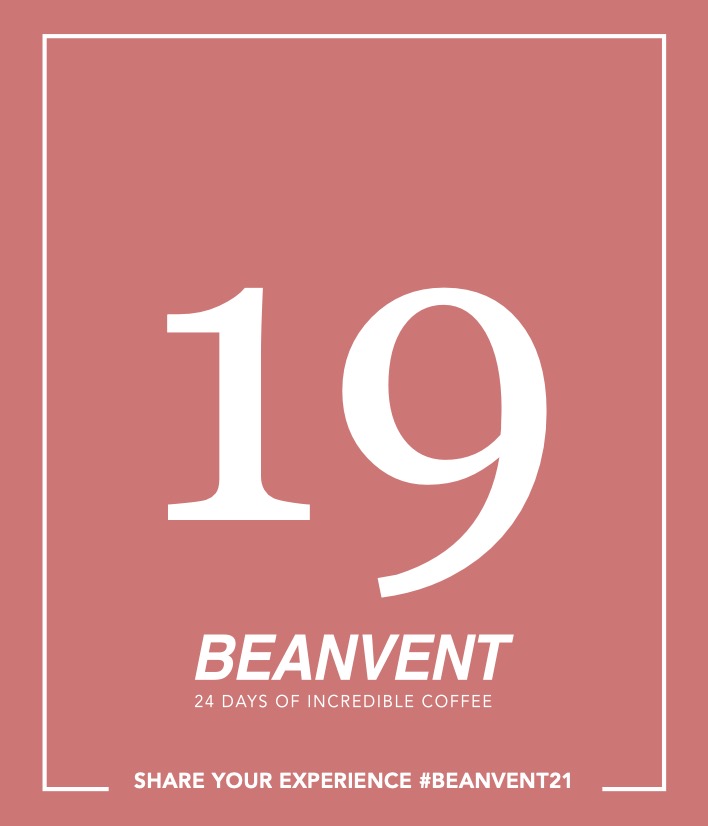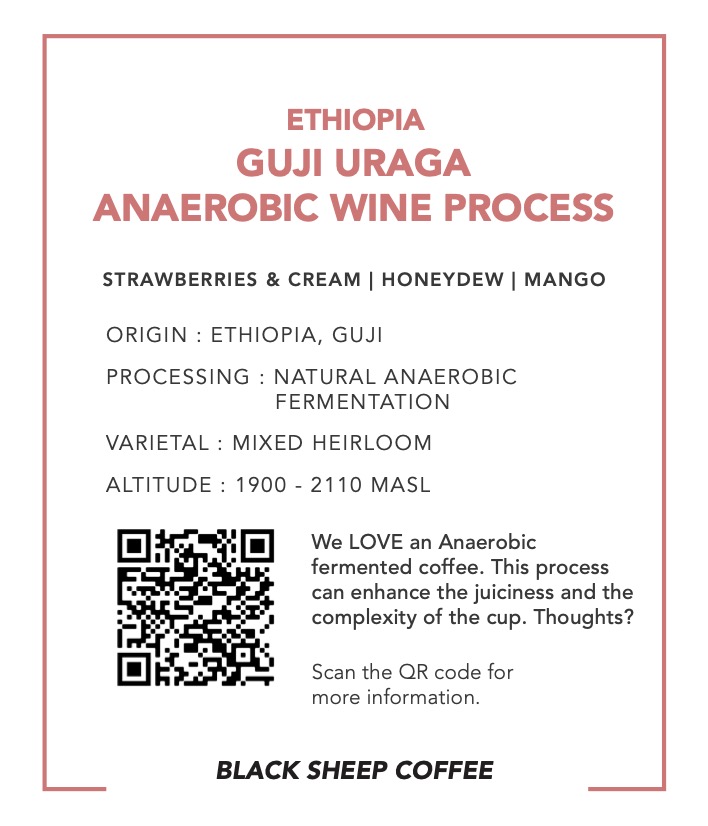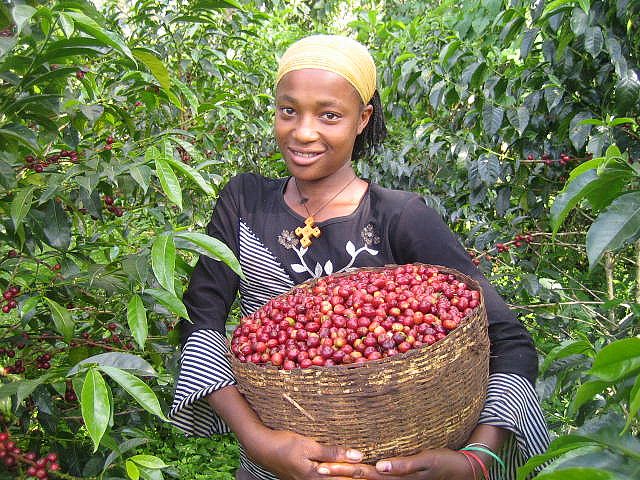 ABOUT THIS COFFEE
Anaerobic (oxygen-free) processing methods were introduced to the region in 2020. The process is to ferment the coffee in a fully sealed and oxygen deprived fermentation tank. First, the cherries are collected and separated from under ripe, over ripe and green cherries. Then, only the best fully ripe cherries are selected and added to a special stainless-steel tank and filled until it is tightly-packed and sealed. The tank has an air exhaust valve and temperature measurement to let gasses escape. When the fermentation process begins, CO2 builds up and the tank is filled by gas.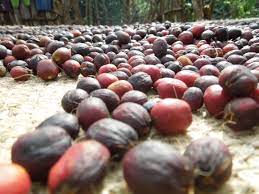 Pressure pushes the water in the valve and CO2 out from the tank but restricts oxygen from re-entering. The time the cherry is spent in 'fermentation' is decided based on the temperature gauge reading. Higher temperatures mean the 'fermentation' time will be short, while cooler temperatures lead to longer time periods in the tank. Typically, the cherries will be fermented for 4-5 days as the pressure inside the tank forces the flavours of the juicy mucilage into the coffee beans. When the process is complete, the bright red cherry colour has charged to yellow tones. Once carefully removed from the tank, the coffee is dried slowly for 15-18 days on African drying beds in the full sun.

ABOUT THIS ROASTER
Black Sheep Coffee, was founded in the early 2000's, and has been a consistent supplier of specialty roasted coffee within the Brisbane coffee scene ever since. Opening its own roastery in inner-city Brisbane in 2014, Black Sheep has quietly made a name for itself for reliable, quality coffees, with an ever growing reputation as a destination for consistent blends and showcase single origin coffees.
LOVING BLACK SHEEPS ETHIOPIAN?
CHECK OUT THEIR RANGE ONLINE