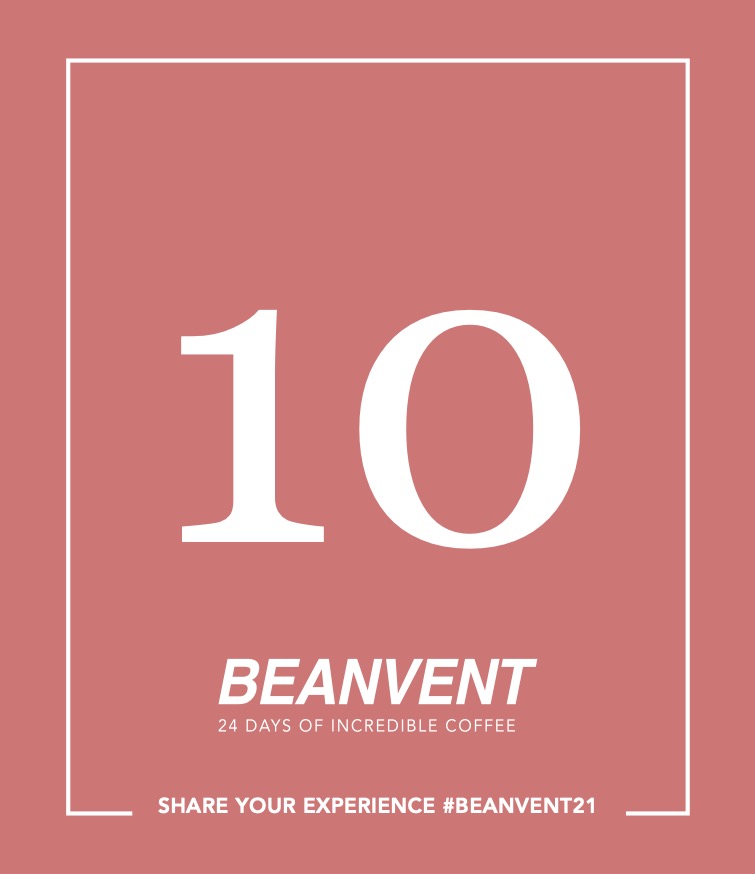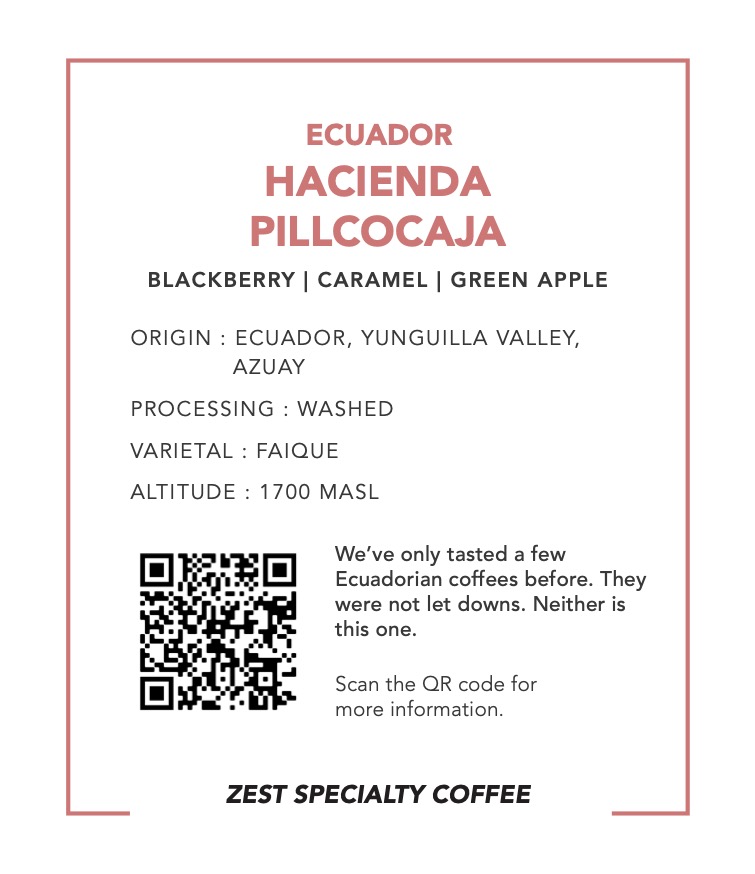 ABOUT THIS COFFEE:
Coffee grown in a privileged area, PILLCOCAJA, a dreamland in the Ecuadorian Andes, jealously guarded and at rest for more than 70 years.
At the top of the mountains lies the semblance of this magical coffee at 1650 meters above sea level, sweet flavors and citrus fruits unique to this land were mixed.
The coffee grows naturally under the shade of old native trees named Faiques and it feeds on natural springs that are formed in the high parts of the mountain.
​All these elements merge in PILLCOCAJA to form a fruit of excellence, unique and worthy of being an Ecuadorian pride for the world.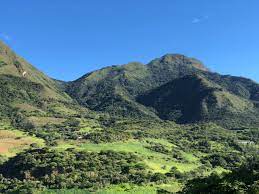 ABOUT THIS ROASTER:
Zest Specialty Coffee roasters are progressive, creative and eclectic team of coffee professionals who strive to deliver the best of specialty coffee.
They put all their efforts into building a consistent, reliable supply of great tasting coffee beans accredited by the best judges in the country. They have been repeatedly awarded for flavour, including the gold medal for filter in 2017 at the Golden Bean. Their tasting and profiling are passionately fastidious and we pride ourselves in the processes we have developed among the team to honour each step of the quest for consistency.
But it's not just the coffee that is in good taste. It's the people, the community, the relationships, the brand. From Zest Specialty Coffee Roasters and its people, you will never see anything in bad taste.
Relationships are important to Zest; connections built with coffee farmers and coffee lovers are valued equally.
Zest is invested in helping café partners grow their coffee businesses. Their mission is to build patronage for your café through providing your clients with wonderful flavour experiences, education, efficiency, training, knowledge sharing, developing coffee appreciation through our passion for flavour discovery.